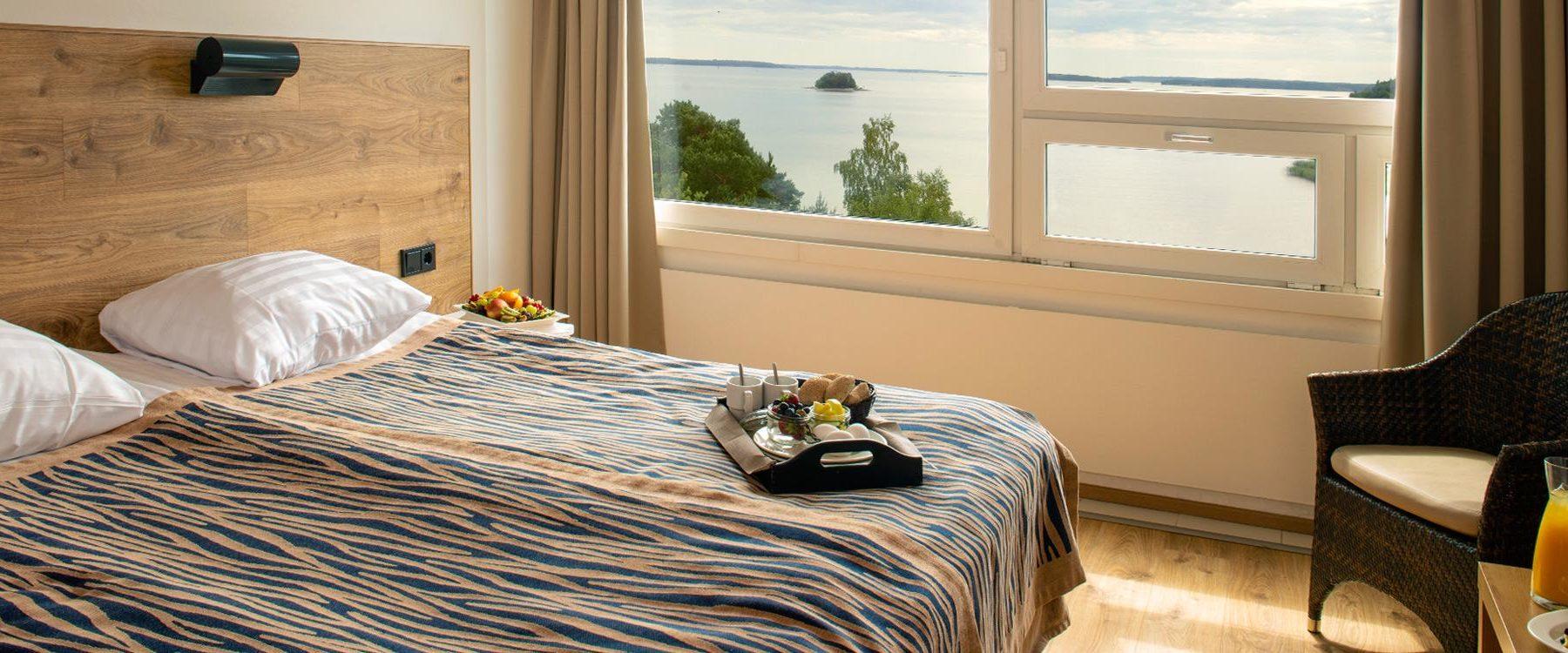 If you wish to book a special room, please contact our sales service:
Special Rooms for People with Mobility Restrictions
Our spa has special rooms for people with mobility restrictions. Practicality and ease of movement have been taken into consideration in these rooms. The rooms are of Classic standard.
Allergy-friendly Rooms
In our allergy-friendly rooms, the choices of decor and surface materials have been selected with consideration for their suitability for people with allergies and asthma. Additionally, we use fragrance-free, allergy-friendly cleaning products for housekeeping.
Pet-friendly Rooms
Pets are warmly welcome at Ruissalo Spa. Pet-friendly rooms are either Classic or Superior rooms. If you wish to stay with a pet in some other room type, please contact our sales service at sales@sunborn.fi so we can confirm this.
The price of the pet-friendly room includes the pet fee, no separate charge is applied.
Especially dogs enjoy a vacation in Ruissalo, as the island has a fenced dog park and the city's dog swimming beach is located on the island.
In partnership with:


Our partner Peten Koiratarvike has a nice surprise for our canine guests. 💚