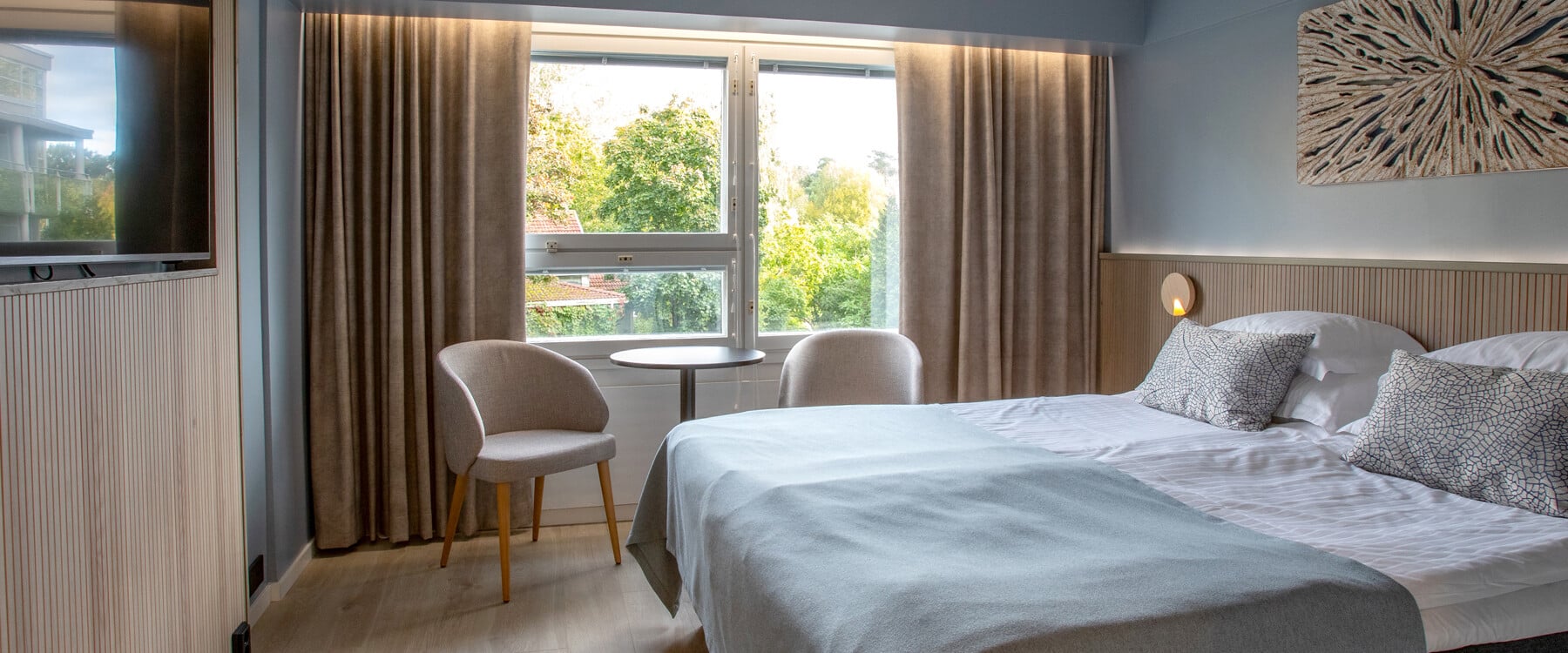 Rooms
Nordic Deluxe
Harmony and timeless Scandinavian style embraced by the world's most beautiful archipelago.
26 completely renovated Nordic Deluxe rooms have been completed at Ruissalo Spa. The new rooms were taken into use in May 2023.
In a Nordic Deluxe room, you'll enjoy good sleep and the harmony of Nordic design – and if you wish, also a spectacular sea view of the archipelago, titled the most beautiful in the world!
All Nordic Deluxe rooms feature a timeless and elegant Scandinavian interior with an emphasis on high-quality furniture and surface materials. The color scheme of the rooms draws its inspiration from the northern nature. The indulgent rain shower in the bathroom, as well as Sunborn's own high-quality bath products, ensure an experiential stay. A plush king-size double bed ensures a sound night's sleep.
The Nordic Deluxe double room measures about 20 m². Some of the rooms have motorized beds. The demanding taste suitable double room features soft bathrobes and slippers for two adults, TV, wifi, telephone, kettle, rain shower, and hairdryer.
The brand new Nordic Deluxe rooms are located on the second floor of the Spa. The room can be chosen with a sea view or a courtyard view. All our rooms are non-smoking.